Product Description
Features of product
It is widely used in the construction of high-speed rail, high-speed projects, etc. The processed steel cages have high precision and small error, and the error between two adjacent ribs is less than 3mm. Use a tape measure to directly pull 3 meters in length, the total error is within 2CM.

The main rib of the steel cage is automatically fed to the material distribution frame; the main rib of the material distribution frame is manually passed through the fixed disk tube to the moving disk tube, and the main rib is fixed on the moving disk tube by the electric tool; the rib (around the rib) is corrected After the straightener is welded on the main rib; then normal welding is started, the fixed disc and the moving disc rotate synchronously, and the moving disc advances according to a preset speed (the walking speed can be adjusted according to the skill of the operator), and the welding is performed at the same time. Produce finished steel cages.



Product description
The main reinforcement of the steel cage is mechanized, the spacing between the ribs is uniform, and the precision is high; the mechanical rotation, the ribs and the main ribs are tightly wound; after the molding, the inner stirrups are added to ensure the concentricity of the finished steel cage.
It only needs to be set on the touch screen. It can adjust the welding speed and change the spacing of the ribs without stopping the machine. The operation is simple and easy to learn.
The inverters, PLCs and touch screens used in the system are well-known brands, which further ensure the stable and reliable performance and durability of the equipment.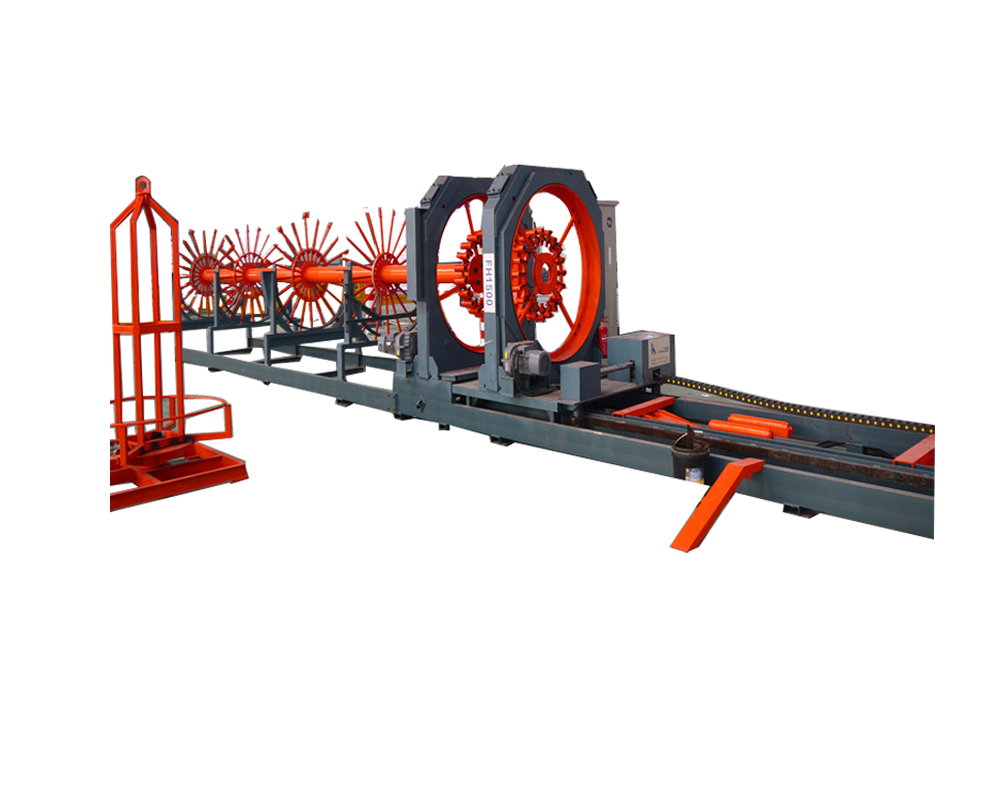 Technical parameter
Model

ZL1250

ZL1500

ZL2000

ZL2200

ZL2500

Reinforcement cage diameter

1.25m or less

1.5m or less

2m or less

2.2m or less

2.5m or less

Reinforcement cage length

13m(Customizable to lengths up to 18.22.25m)

Main rib diameter

Φ12-32

Stirrup diameter

Φ6-16

Stirrup spacing

50-500mm

Total weight

13000-16000kg

Total power

10-23kw(380V,50hz)

Required area

30*6*2m,Need a larger area

Yield

3-6 people/class, 8-15 cages per day

Electronic control system

PLC, inverter, touch screen control
Product Usage
Cage surfacing machines are mainly used in highways, high-speed rail, steel structures, construction sites and prefabricated plants.
Our machines are controlled by PLC and the productivity is three to four times that of manual operation; it is easy to operate and requires only three to five workers to operate the machine.