Product Description
Product description
1. Use 8 rounds to straighten and not hurt the steel bars. The straightness of the steel bars is less than 2 mm per meter.
2. Adjustable straight steel bars with a diameter of 6-12 mm, spring steel wires with a diameter of 6-9 mm, and three-stage spiral steel bars with a diameter of 6-10 mm.
3. The cut length error is less than 1 mm.
4. double traction, disk reinforcement and steel bars longer than 1.5 meters can be cut straight. The last one metre of steel can be adjusted, and the entire steel bar does not have a tail.
5. two-speed feeding, the discharge speed is 16 meters per minute at a slow speed, 23 meters per minute.
6. Straighten and use a 3 kW 6-pole motor and cut off a 3 kW 4-pole motor. The copper core motor is used for straightening and cutting, and the feed is made at two speeds. The transmission layout is reasonable and the structure is simple and clear.
7. The alloy steel arc cutter is used, and the cut surface is approximately circular; the slit is 85 degrees or more.
8. The discharging frame is made of whole square steel milling, which is sturdy and durable, and does not jam during the wire walking process. The discharge rack is 3 meters in length. It can cut steel bars with a length of 7 cm to 3 m.
9. It is suitable for straightening and cutting the wire with precise length requirements.
10. The whole machine runs smoothly and is sturdy and durable.
Product parameters
| | | | |
| --- | --- | --- | --- |
| Model | 4-10 | Processing range | 4-10mm (round steel / rebar) |
| Straightening speed | 28m/min 38m/min | Weight | 400kg |
| Motor Power | 4.0kw-4grade | Size | 1560*500*1400mm |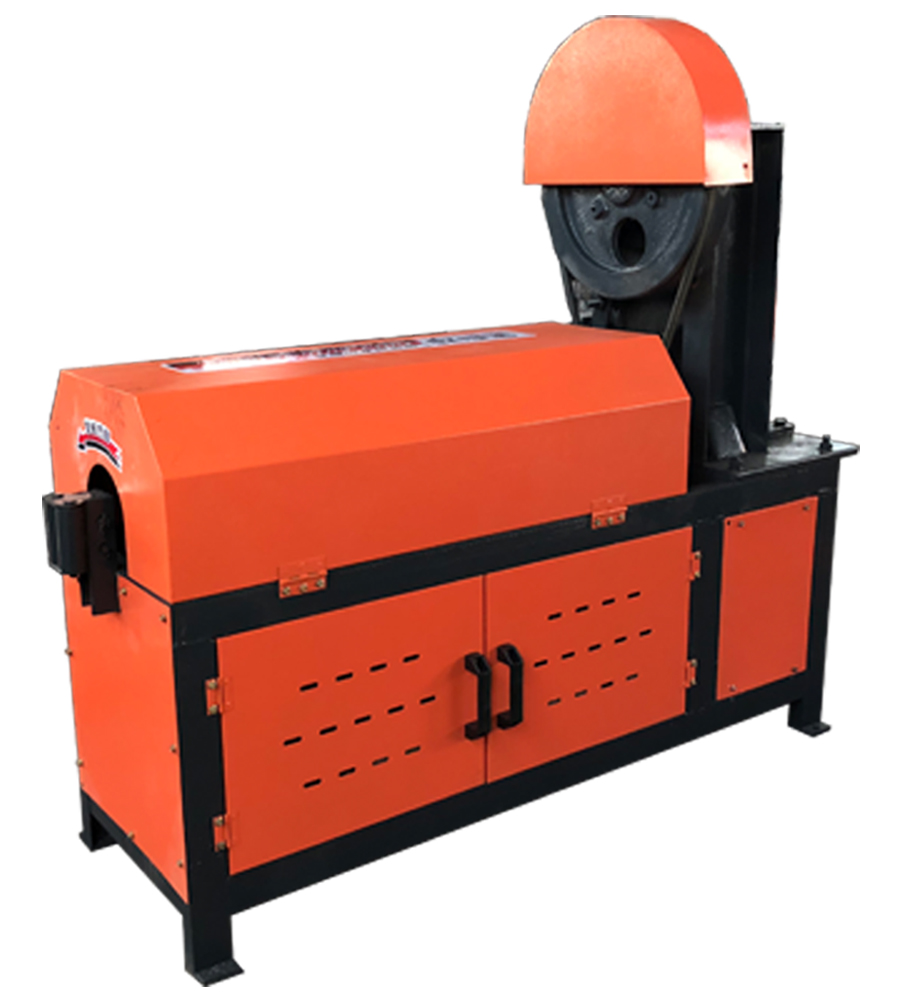 As a professional machinery manufacturer, we do have different kinds of construction machinery. Thread Rolling Machine For Sale, contact me if you need it. We will offer you a reasonable Roll Thread Machine Price and best Thread Rolling Services. Besides this Z28-80, we do have Z28-200 Type Thread Rolling Machine, they are both High Speed Thread Rolling Machine. Also we have Steel Straightening Machine, Rebar Bending Hoop Machine, Hydraulic Concrete Converying Transport Pump, and so on. The most important, it can be customized according to various needs.