Product Description
Product description
Z28-40 type thread rolling machine is suitable for rolling forming of diameter ∮4-∮16mm straight line, spiral pattern and twill in cold state. It can process tight wire and wire (strip) by assembling spiral rolling wheel.
This machine is welded and formed by steel plate. It has reasonable structure, simple control, reliable quality and good thread rolling services. It is an ideal equipment for producing non-standard thread and standard parts (bolts).Besides,with high speed roll thread machine price performance ratio,do the same price with better quality, same price with lower price.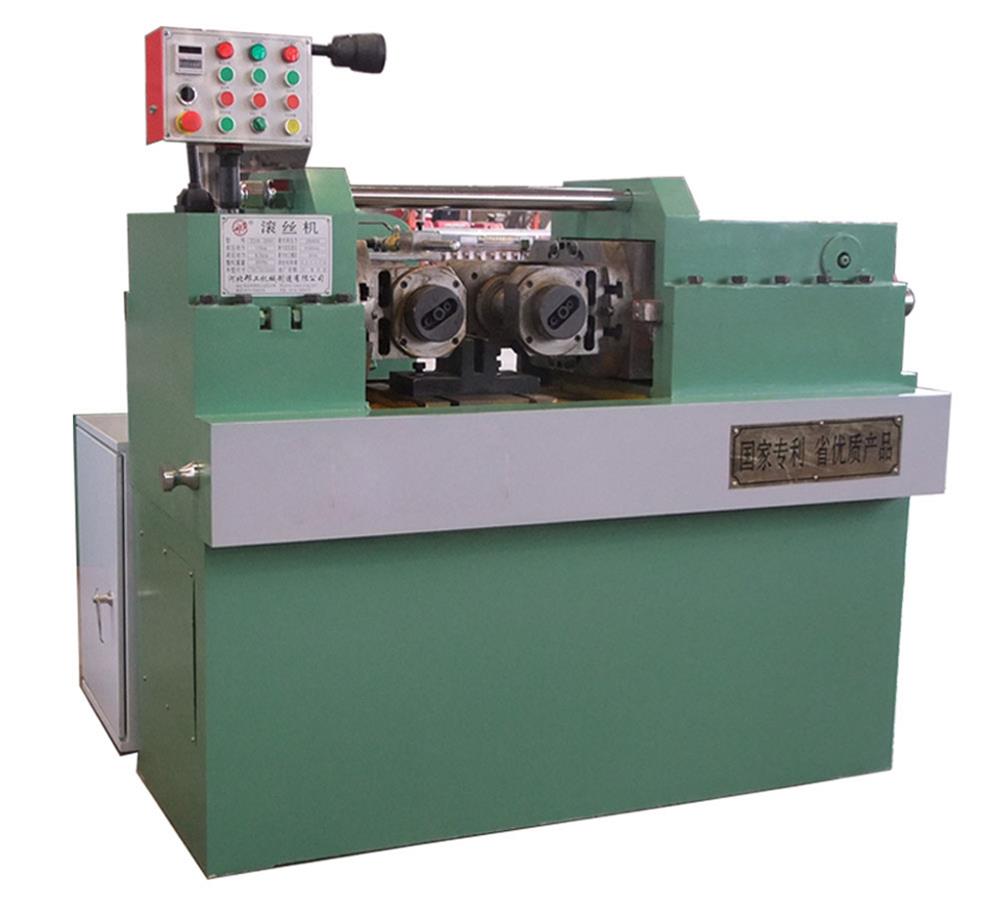 Technical parameter
Type

Z28-200

Maximum rolling pressure

200KN

Spindle inclination

±10°

Radial rolling diameter

∮64mm

Spindle speed

20、25、41、51、64(r/min)

Maximum rolling pitch

8mm

Rolling power

11kw

Rolling wheel maximum diameter

∮220mm

Hydraulic power

5.5kw

Rolling wheel aperture

∮75mm

Cooling power

90w

Rolling wheel maximum width

150mm

Total Weight

3000kg

Spindle center distance

150-300mm

Dimensions

1790×1730×1430mm



As a professional machinery manufacturer, we do have different kinds of construction machinery. Thread Rolling Machine For Sale, contact me if you need it. We will offer you a reasonable Roll Thread Machine Price and best Thread Rolling Services. Besides this Z28-80, we do have Z28-200 Type Thread Rolling Machine, they are both High Speed Thread Rolling Machine. Also we have Steel Straightening Machine, Rebar Bending Hoop Machine, Hydraulic Concrete Converying Transport Pump, and so on.