Product Description
Product description:
This machine is suitable for the cold state of the carbon steel 45mpa, angle steel, square steel, flat steel, steel plate, but also can be shaped and punched for angle steel and steel plate. The same type of non-ferrous metal products can also be processed. It is especially suitable for steel cutting in machinery, construction, electric power, light industry, ship, steel structure and machinery processing industry.
Features
1. Excluding the rotating parts of the gears of the old mechanical shearing machine, it is vulnerable, easy to break, and noisy.
2. Excluding the hydraulic shearing machine, hydraulic components and electrical parts are prone to failure and oil leakage.
3. Easy to operate, high cutting precision, can be programmed to set the width and number of shearing sheets.
4.Need power when cutting, less power consumption, energy saving, low noise, no pollution.
5.Advanced manufacturing structure, less wearing parts, no maintenance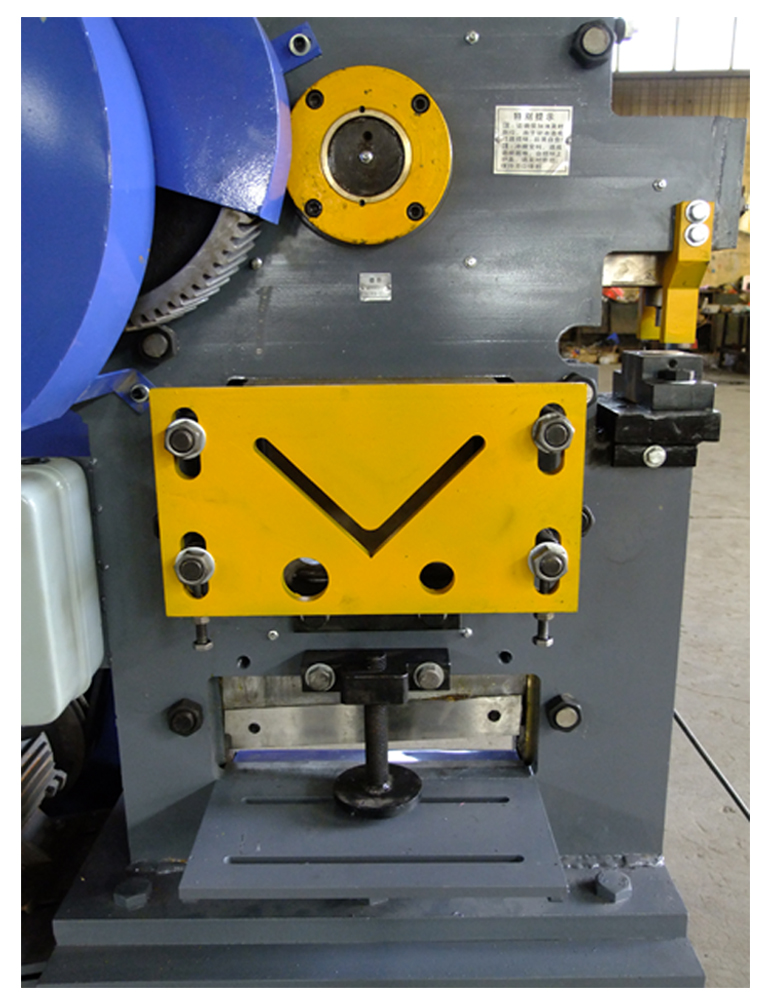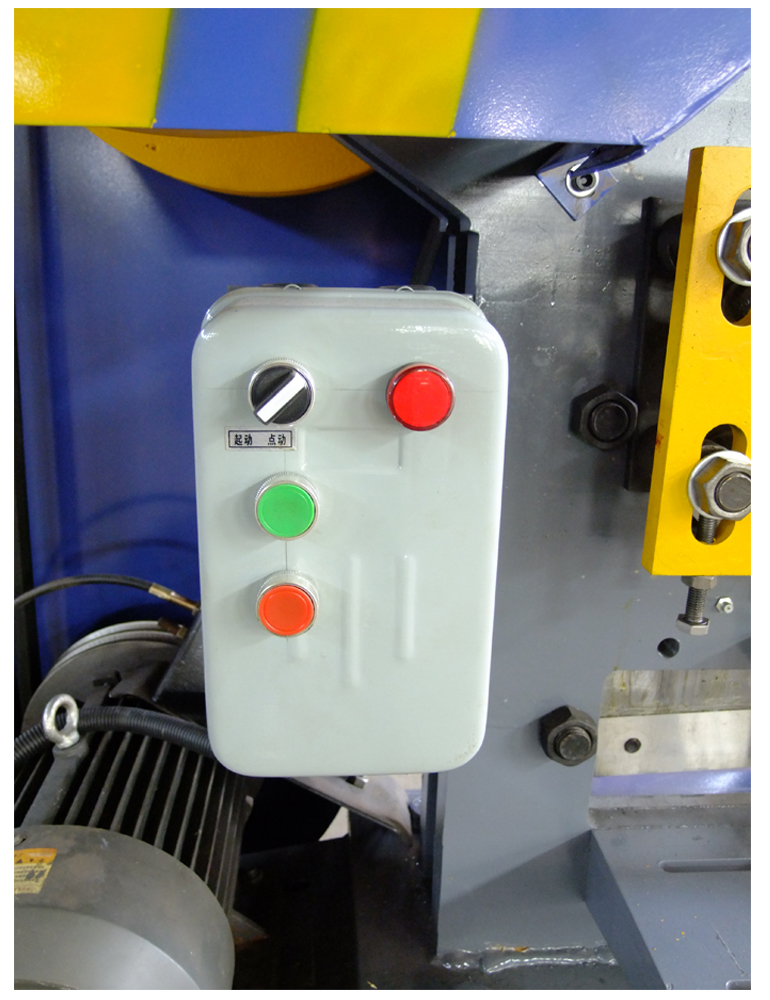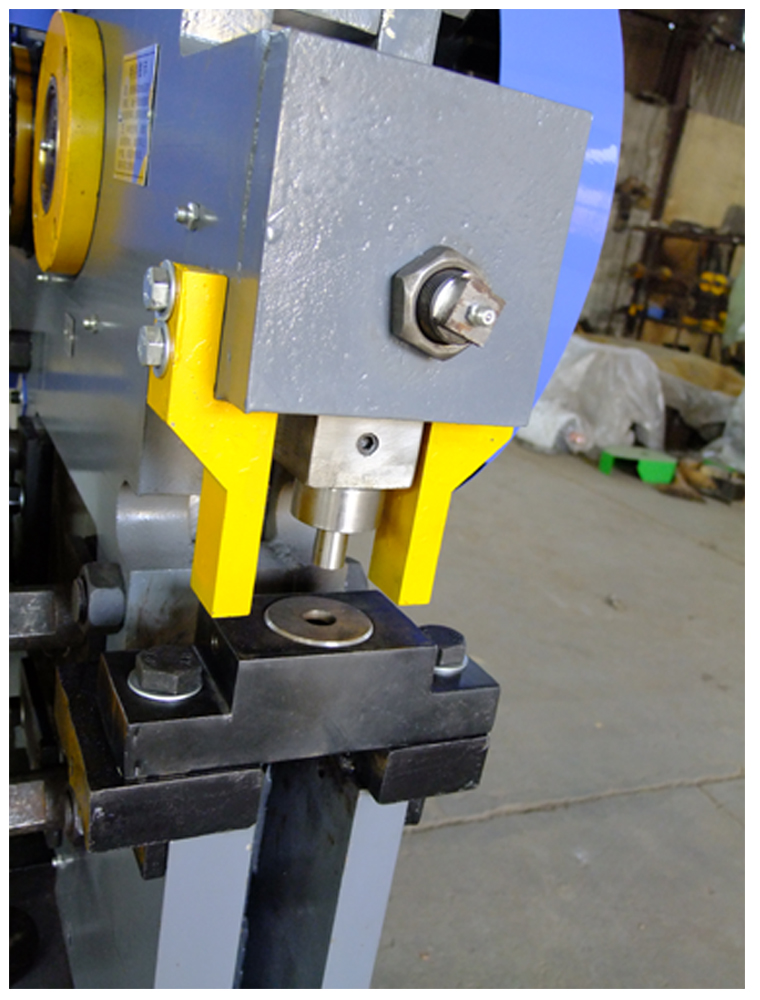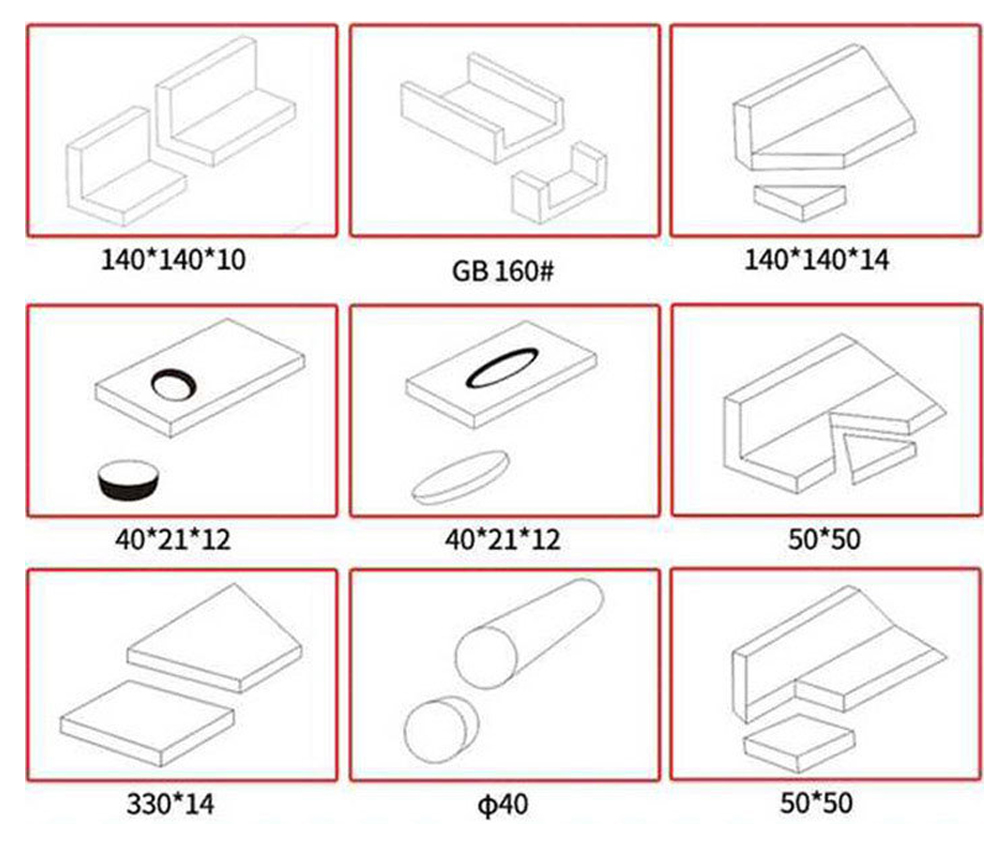 | | | | |
| --- | --- | --- | --- |
| Maximum shear force | 360KN | Motor Power | 2.2KW 2P |
| Tool stroke | 27mm | Machine quality | 550KG |
| Number of trips | 30 times / min | Dimensions | 950*500*1170mm |
| | | | |
| --- | --- | --- | --- |
| Maximum shear force | 900KN | Motor Power | 4KW 4P |
| Tool stroke | 36mm | Machine quality | 1100KG |
| Number of trips | 30 times / min | Dimensions | 1100*600*1500 |
| | | | |
| --- | --- | --- | --- |
| Maximum shear force | 500KN | Motor Power | 3KW |
| Tool stroke | 30mm | Machine quality | 700KG |
| Number of trips | 30 times / min | | |
| | | | |
| --- | --- | --- | --- |
| Maximum shear force | 1450KN | Motor Power | 5.5KW 2P |
| Tool stroke | 36mm | Voltage | 380V |
| Number of trips | 23 times / min | Shear ability | Angle iron 140*140*14 |