Product Description
Product description
Secondary constructional column pump is the smallest concrete pump in China.This pump is mainly aimed at some special construction projects or narrow space construction conditions due to the size of the equipment caused by the construction of inconvenient or difficult to complete the construction schedule and carefully designed high-tech products.
Product Usage
It is used for tunnel excavation and maintenance of road and bridge dam mine construction high-rise buildings and various types of grouting construction. Backfill grouting anchor support for secondary structural column filling, various pressure grouting, foundation treatment, reinforcement grouting, tunnel, subway, mine and other constructions in reservoirs, hydropower stations, port terminals
Features of product
1 Full mechanized operation is hundreds of times of artificially poured concrete, shortening the construction period.
2 The pumping concrete has good continuity, high transmission efficiency and labor cost.
3 The pump is small in size, convenient in construction and simple in operation. The floor can be poured directly, greatly reducing the labor intensity.
4 High configuration, light weight, easy to move, easy to maintain, low maintenance costs.
5 Pump power is very low, taking into account the convenience of electricity at the construction site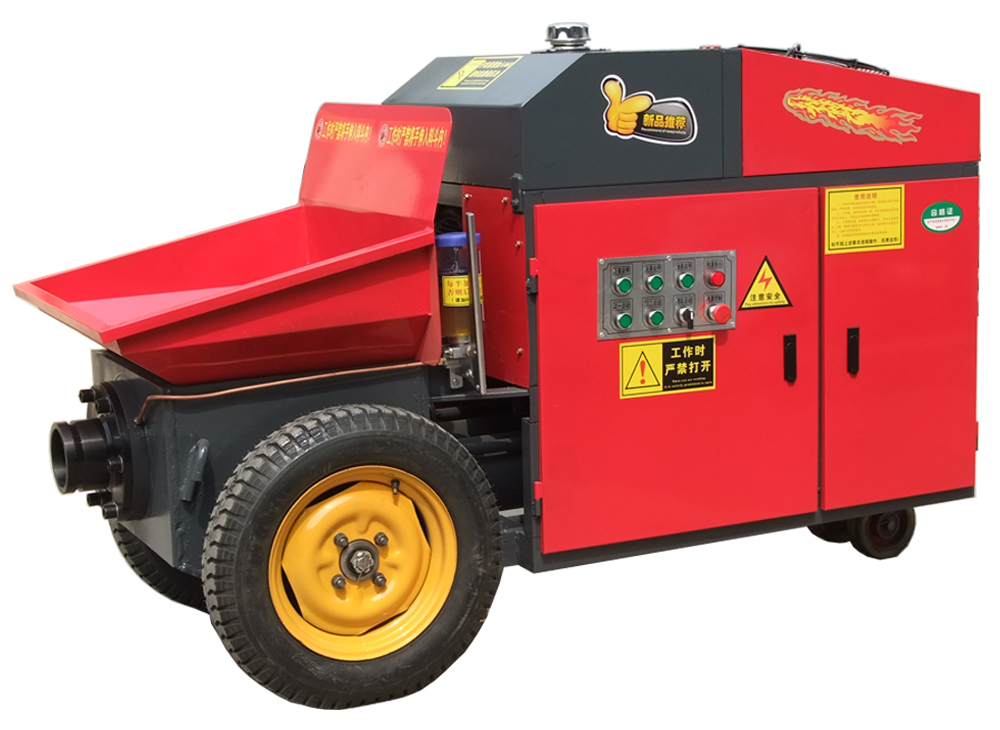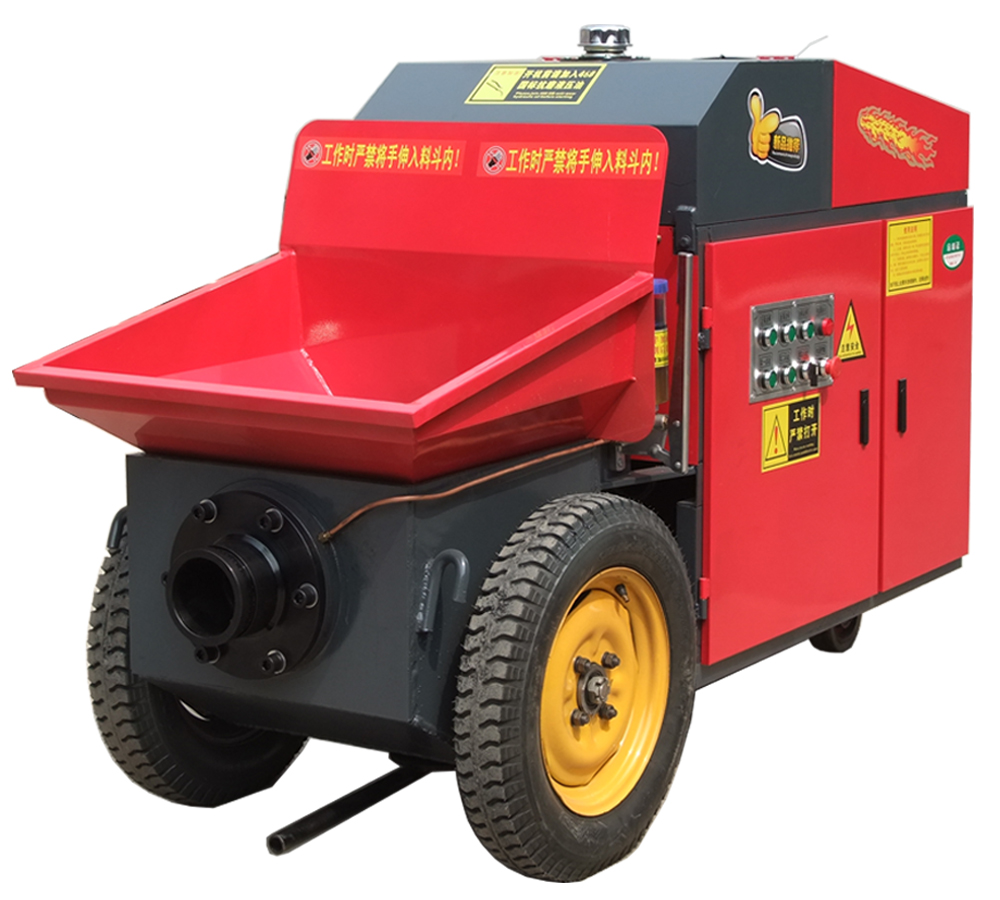 Product parameters
| | | | |
| --- | --- | --- | --- |
| Product model | JAS-9A | JAS-9B | JAS-9C |
| Motor power (KW) | 15 | 15 | 3.75 |
| Aggregate diameter (cm) | Φ0.5-2 | Φ0.5-3 | Φ0.5-1 |
| Conveying distance (m) | Vertical30/Horizontal80 | Vertical20/Horizontal80 | Vertical15/Horizontal50 |
| Maximum delivery capacity (m3/h) | 5-8 | 5-8 | 5-8 |
| Equipment weight (kg) | 480 | 450 | 320 |
| Dimensions (mm) | 1900*670*1200 | 1900*670*1200 | 1900*670*1200 |
As a professional machinery manufacturer, we do have different kinds of construction machinery. Thread Rolling Machine For Sale, contact me if you need it. We will offer you a reasonable Roll Thread Machine Price and best Thread Rolling Services. Besides this Z28-80, we do have Z28-200 Type Thread Rolling Machine, they are both High Speed Thread Rolling Machine. Also we have Steel Straightening Machine, Rebar Bending Hoop Machine, Hydraulic Concrete Converying Transport Pump, and so on. The most important, it can be customized according to various needs.