Product Description
Product description
The fully automatic CNC hydraulic bar straightening cutting machine is a machine used for straightening and rebaring of steel bars on construction sites. It is suitable for straightening and cutting of ordinary disc snails on construction sites, steel processing shops, etc. Equipped with a computer numerical control panel, easy to operate and agree to get started. This shop has a variety of models, please contact customer service for details.
Precautions for use
1. The steel bar must be cut at the middle and lower part of the tool. If it is not necessary, the upper part of the tool should not be used to avoid excessive fatigue of the tail of the machine.
2. When the shape of the fixed blade is rectangular (84x70mm/90x74mm) and the steel bar of φ32mm/38mm or less is cut, the long edge is used as the cutting edge. When cutting steel bars of φ32mm/38mm or more, use the short side to make the cutting edge, and pay attention to check whether the blade is loose during use. After the blade edge is chipped, the tool should be changed or replaced with a new one in time to avoid the cutting resistance increasing after the blade is blunt and damage other parts. (The position where the fixed blade is cut below φ32mm/38 when the machine is shipped from the factory)
Maintenance and lubrication
1. Clean all parts of dust, debris and rust in time to prevent oil from rust.
2. Always check whether the oil level in the machine cavity is above the oil mark.
3. If the machine stops working for a long time, the motor needs to be removed.
4. After the first refueling, the new oil should be replaced after one month. After 6 months, the bearing should be added with calcium grease (butter).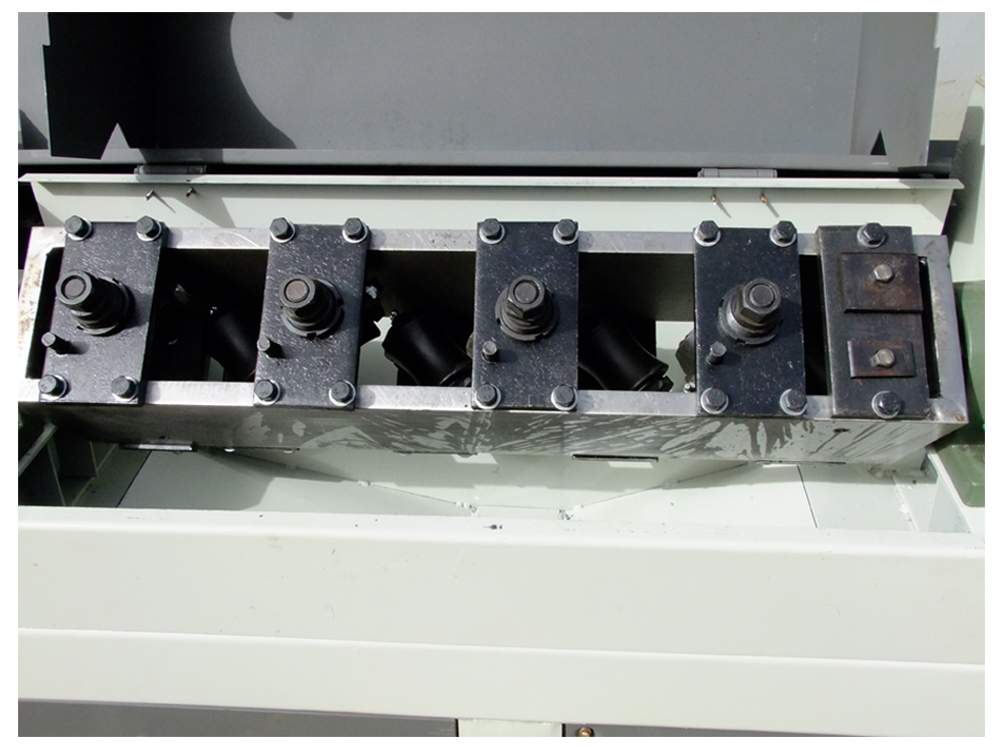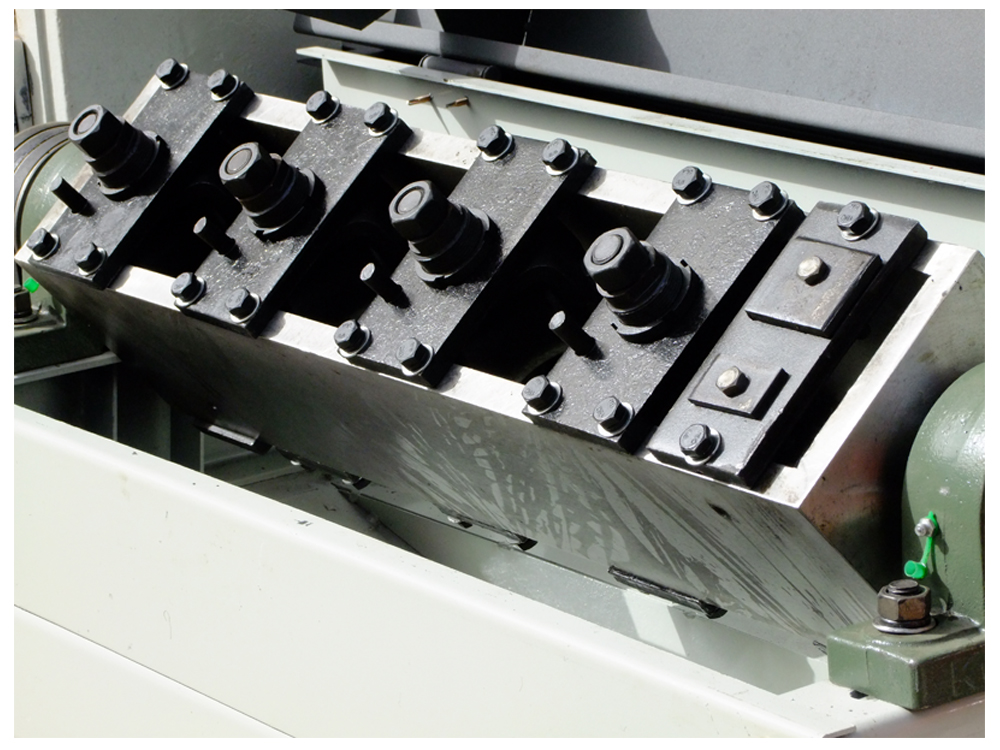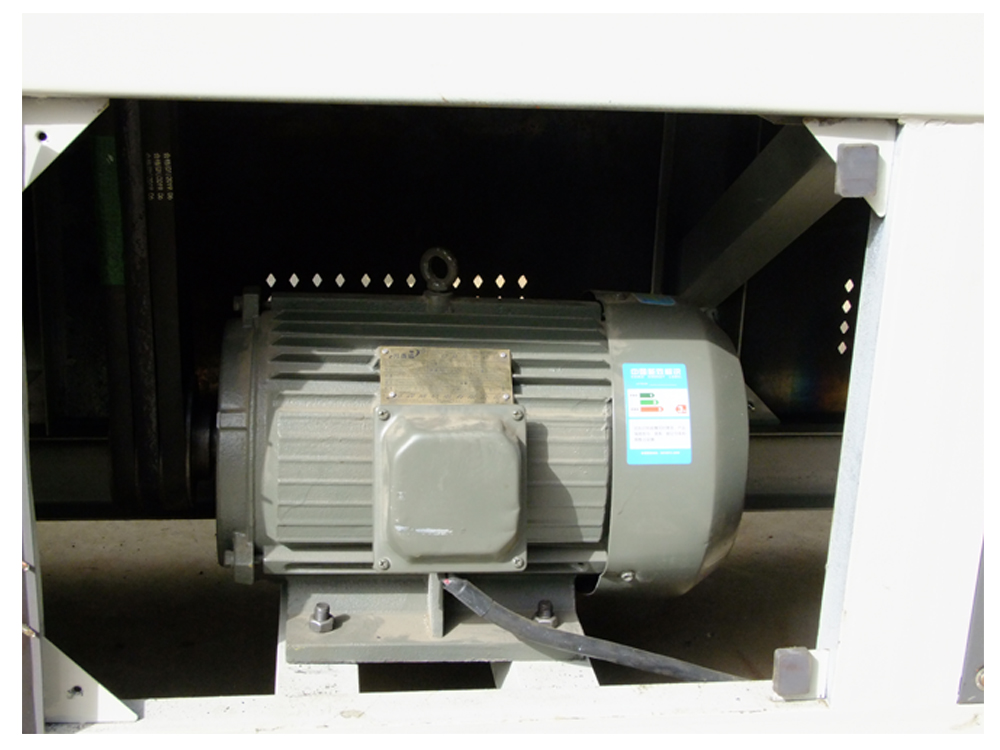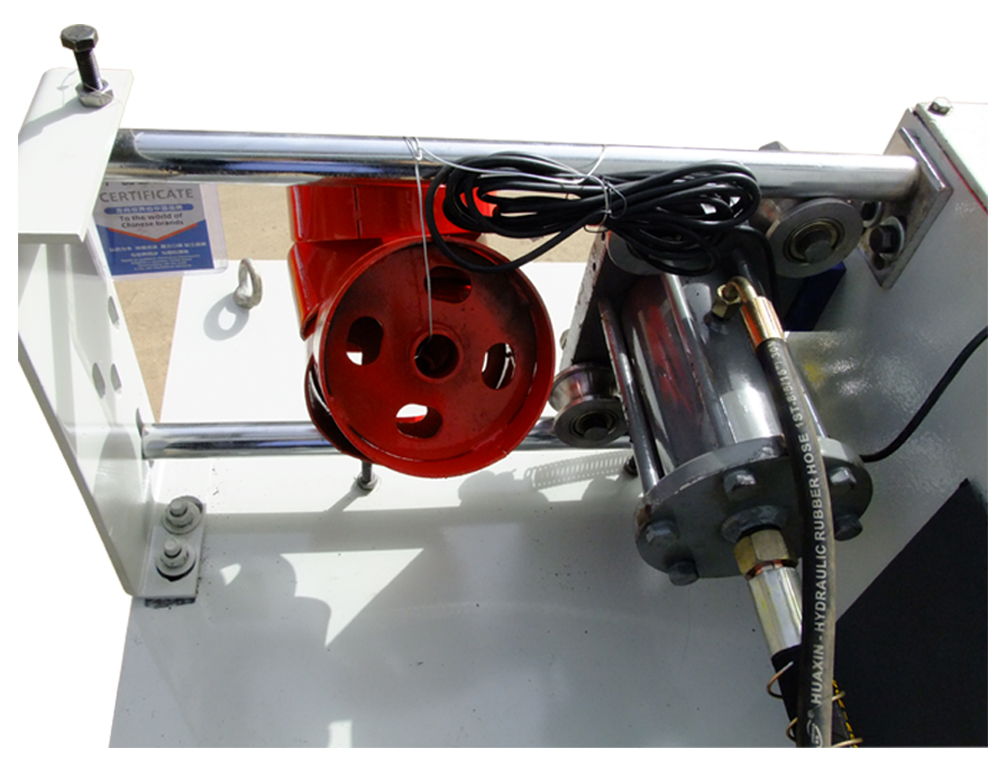 Technical parameter
| | |
| --- | --- |
| Straightening diameter range | Φ4-Φ14mm |
| Straightening speed | 55m/min |
| Cut length error | ±5mm |
| Traction motor | 11KW |
| Cut off the motor | 5.5KW |
| Cut length | 30cm-9900cm |
| Total Weight | 900kg |
| Dimensions | 2800×700×1100mm |