Product Description
Rebar stirrup hooking bending machine
Features:
· This rebar stirrup hooking bending machine steel adopts servo controlling system;
· Automatically accomplish the functions of rebar's feeding, straighten, bending and cutting etc.;
· Biggest bending diameter of rebar is 12mm;
· Continuously bend various stirrup of plane figure;
· Widely used in construction industry and rebar manufacturing enterprise;
· High efficiency and accurate processing precision.
Advantages:
1. Mechanical cut, more stable, no failure ,Not affected by the weather, bending fast.
2. Main frame material is 10*10 square steel; National standard; High stability
3. More wheels on the Straighten plate, good effect
4.Feeding device is box structure, stable wire feeding, high speed, high precision
5. Can choose forward and reverse bending
6. Free air pump (air compressor)
7. Variety of species for choose. High-end, mid-range, low-end.

Motors brand: ALPHA
Controller brand : Kinco
Electircal Components brand: CHAT and DELIXI
Product Description:
1.Automatic wire feeding system ( CNC ).
2.Large storage capacity can save 500 processing geometric graphics, high degree automation
3.Automatic double wire intake system, high processing efficiency
4. High power feeding motor to ensure bending bar accuracy.
5.The intelligent fault identification alarm system maintenance more convenient.
6. Aerodynamic design observation door, easy adjustment and maintenance, and more security and fast.
7. Heavy- duty design line planes, equipped with a brake and buffer device can prevent chaotic lines caused by downtime
8. High quality special material and high treatment to make straightening wheels, traction wheels, the metering wheel, longer life with lower operating costs
9. Touch-screen console, easy to operate, and more fast.
Machine use
Note For your safety and for others:
1. The machine must be kept by a person and dedicated
2. Must be familiar with the machine operation before starting the machine!
3. Before turning on the machine adjustment or maintenance, the main power switch must be turned off.
4. During production, no steel bars are allowed within 3 meters on both sides of the inlet. It is forbidden to approach the elbow! In case the steel bars are popped up and hurt people!
5. Special personnel should be taken care of during the operation of the machine. If there is any abnormality, it must be powered off immediately.
Machine maintenance
1. The numerical control instrument is far away from the dust, away from the humidity, away from the rain, away from the high temperature, away from the direct sunlight.
2. Protect the wires and forbid water immersion and crushing.
3. Machine moving parts, oil injection 2-3 times a day.
4. Always turn off the main power of the machine when you are not using it for a long time or when lightning strikes!
5. Always check the hydraulic oil level and keep the hydraulic oil 2/3 or more. Pay attention to keep the hydraulic oil clean and replace it every 3-6 months (recommended to add Great Wall Puli 46# anti-wear hydraulic oil)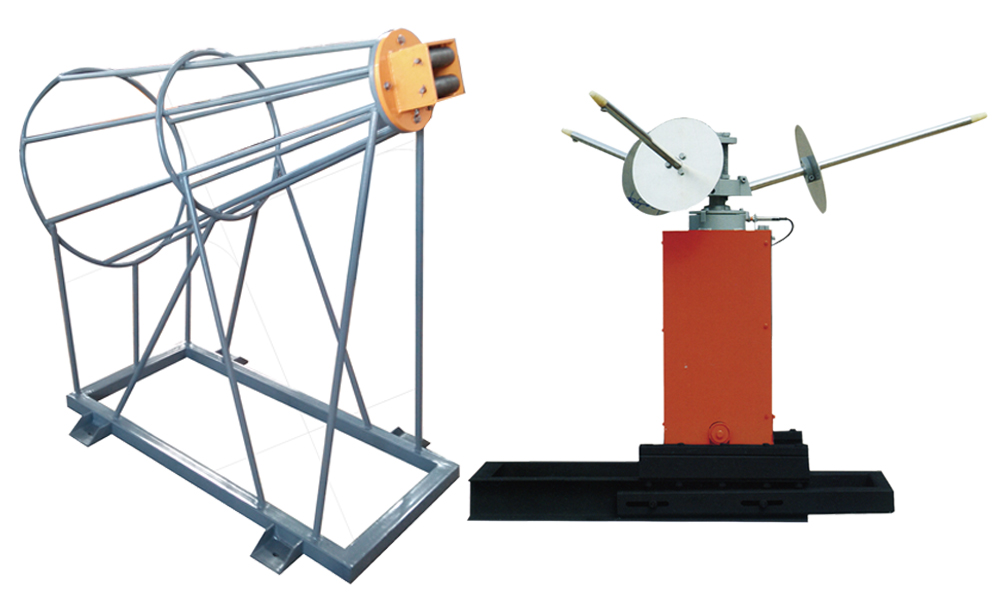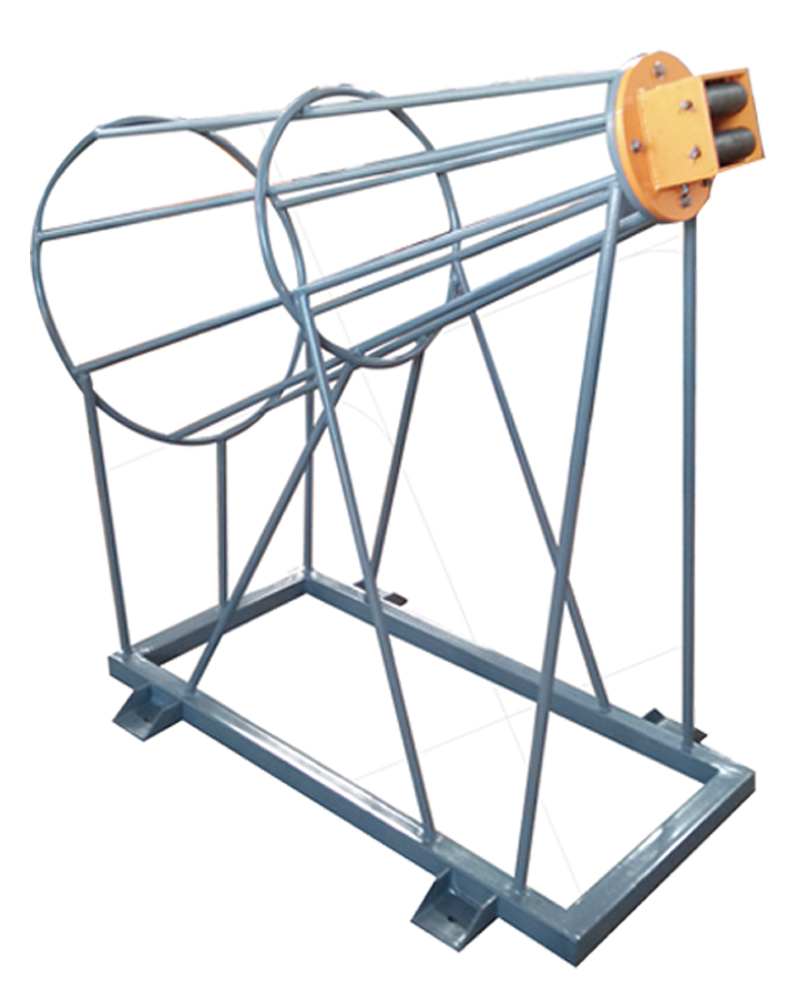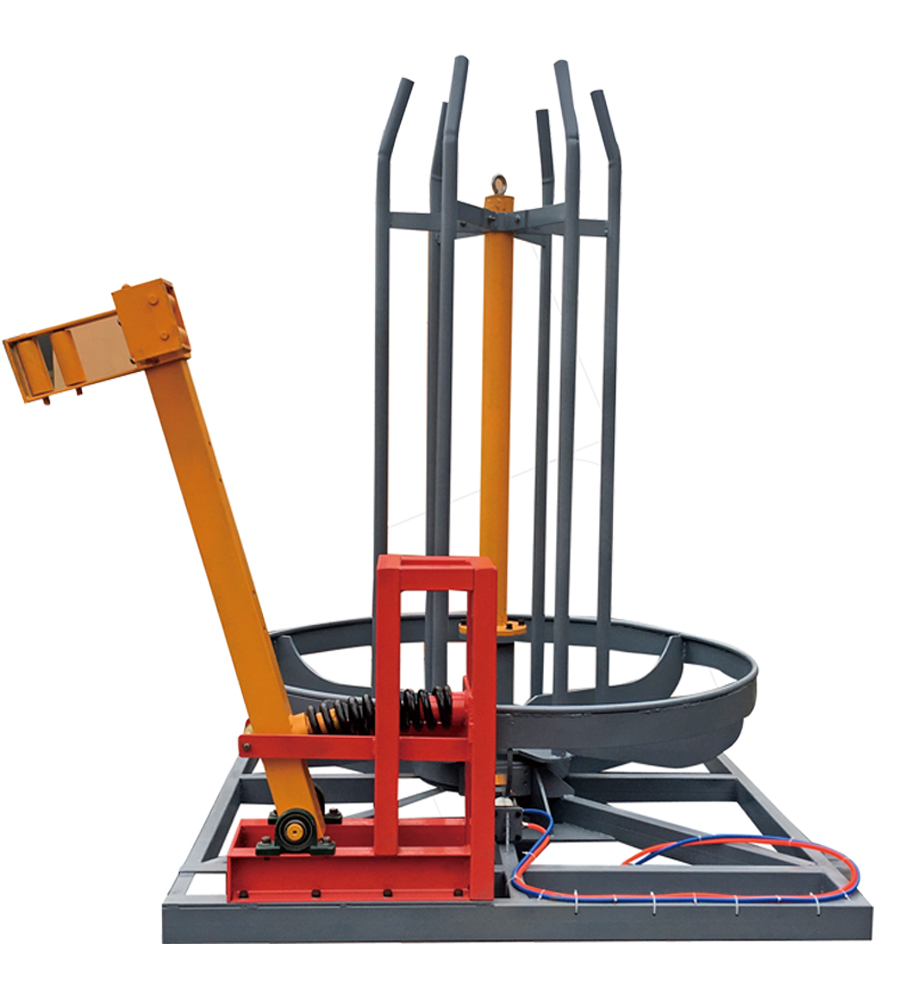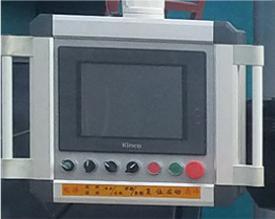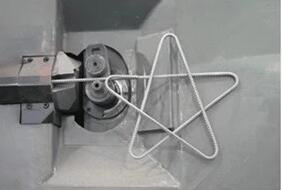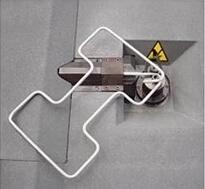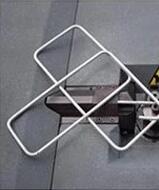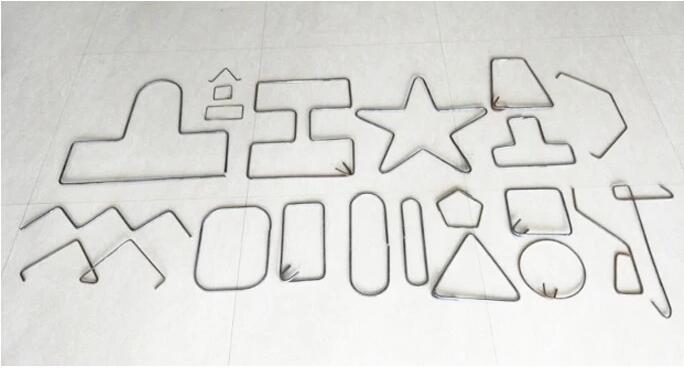 Product parameters
| | |
| --- | --- |
| Single bar diameter(mm) | 4-13 |
| Double bar diameter(mm) | 4-10 |
| Biggest bending angle | 180 |
| Biggest towing speed(m/min) | 130 |
| Biggest bending speed | 1460 |
| Angular accuracy | 1 |
| Power(KW) | 21 |
| Shape processing(kinds) | 150 |
| Working temperature(℃) | -5-40 |
| Weight(kg) | 2000 |
| Dimension(mm) | 3800*1100*1700 |
| Average power(KW/h) | 28Kw |