Product Description
Product description
JH4-12D type CNC steel bar straightening hook and hook machineSteel bar hooking machine--Hooking machine has high degree of automation. It adopts straightening wheel to straighten and not hurt steel bar. It has high precision, high traction speed, high working efficiency, good straightening effect and accurate processing size. It can be used for φ 6- φ 10 The millimeter hot-rolling belt helps steel bars, round steels and cold-pressed steel bars to be straightened, cut and bent once, and is widely used in construction sites and steel processing plants.
It adopts touch screen PLC programmable controller programming, which can be produced by inputting the product size. It can store 20 batches, automatically straighten the feeding and automatically cut off the automatic hook. Simple design, easy operation
Product Usage
Straightening of steel bars with a diameter of 6-10 mm can be done at one time. cut off. The bending process. high efficiency. The structure of the machine is simple and reasonable. No complicated system. Easy to operate. The failure rate is low. Maintenance and other advantages. Widely used in steel wholesale. Steel processing plant. Used on small construction sites.
The machine has low energy consumption, no light cut, low noise, no vibration, and is equipped with safety devices. It has remarkable features such as high production efficiency, safe and reliable work, low equipment failure rate and simple product maintenance.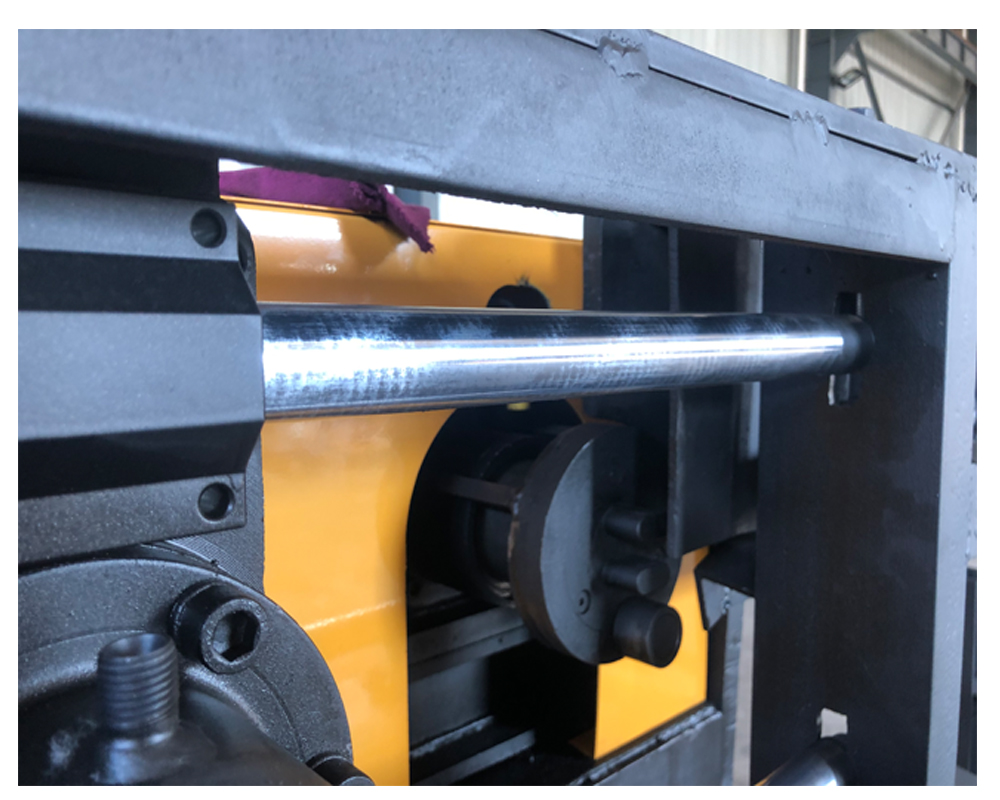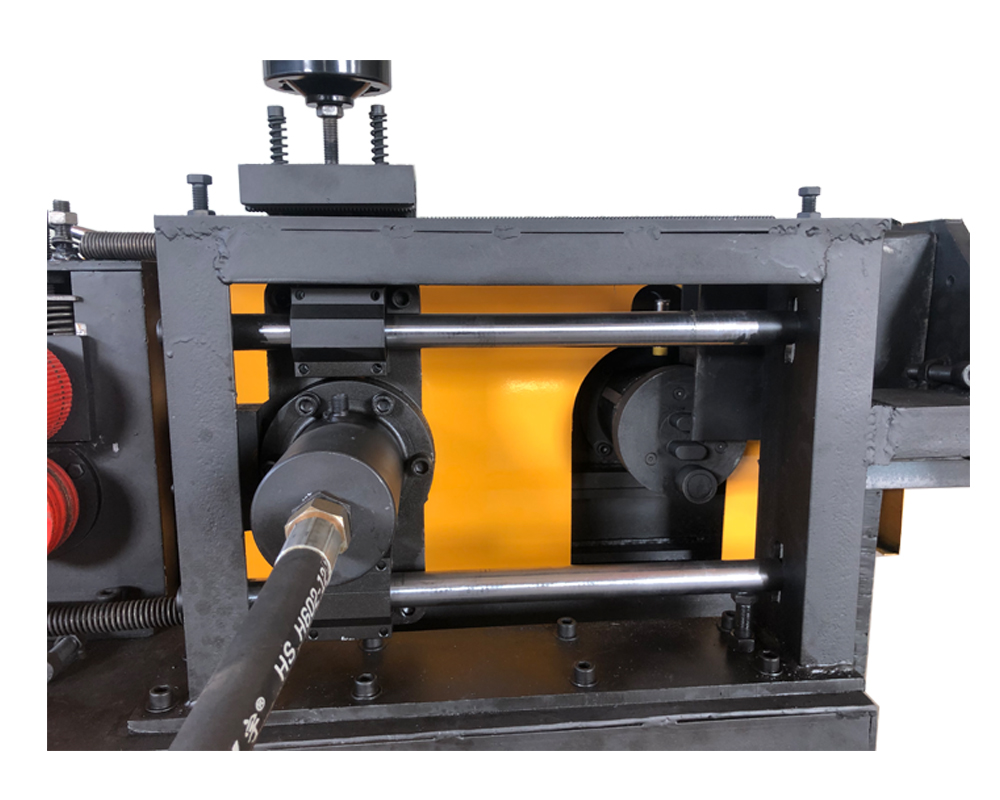 Technical parameter
| | |
| --- | --- |
| Product model | JH4-12D |
| Traction speed | 60m/min |
| Processing length | 0.2-9m |
| Length error | ±10mm |
| Angle error | ±5° |
| Hydraulic pump pressure | 6-10MPa |
| Range of working temperature | -5—50° |
| Operating Voltage | 380V |
| Total Weight | 1130kg |
| Total power | 7.5KW+5.5KW |