Product Description
Product description
GW40/42/45/50/55 steel bending machine, due to its simple structure, reliable operation and flexible operation, it can bend 6-40/42/45/50/55 mm steel bars into bridges and construction projects. The various shapes are so popular with prefabricated buildings and bridge construction workers.
The operation and maintenance of this machine are very simple, so it is more suitable for the current construction of the construction.
This machine can bend the materials used into various shapes required for engineering to meet the building requirements.
Features of product
1. Operation panel material carbon structural steel
2, beautifully painted rust-proof paint inside and outside.
3. Limit gauges can be installed from four different angles to achieve the requirement to place steel bars in all directions.
4. Fully enclosed gearbox, low noise, high and low speed, easy for workers to operate.
5. Added eccentric bushing, ultra-high hardness fittings and adjustable baffle for longer service life.
6. We offer complete accessories so there is no need to worry about maintenance.
7. Our products have passed ISO certification and meet the national quality standards.
Product Usage
Bending steel bars of various diameters, there are several holes in the work plate for inserting the bending pin shaft, and the center pin shafts of different diameters can be replaced accordingly.
Dedicated to the construction site.
Application range
1 housing construction area, shear wall capping, pillar capping;
2 In the field of bridge pile foundation, the head cage hook at the joint between the steel cage and the cap is 90 degrees;
3 Correction and straightening of the bending bar.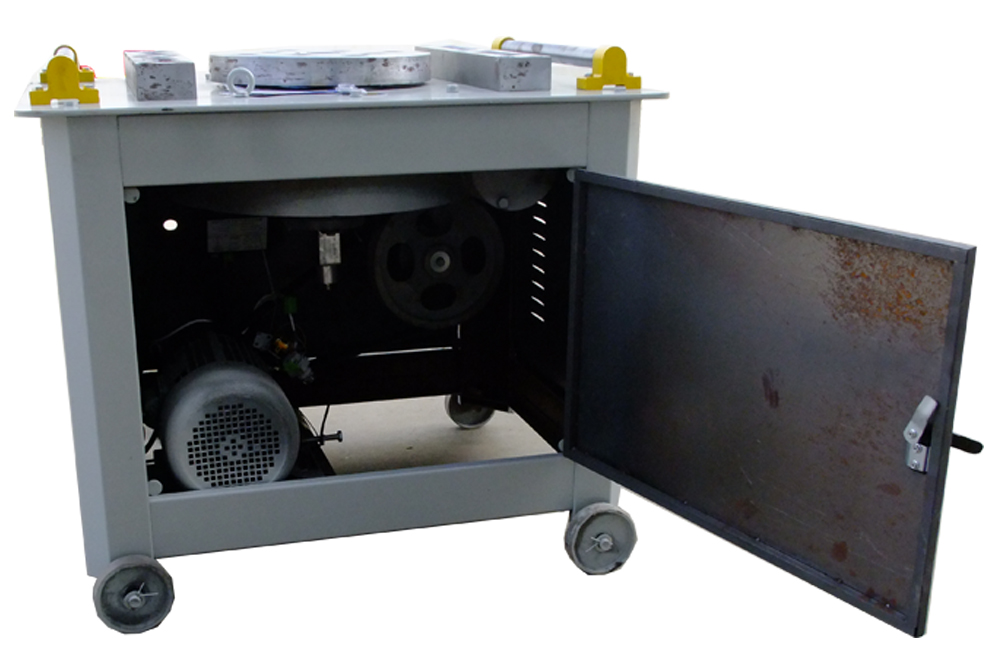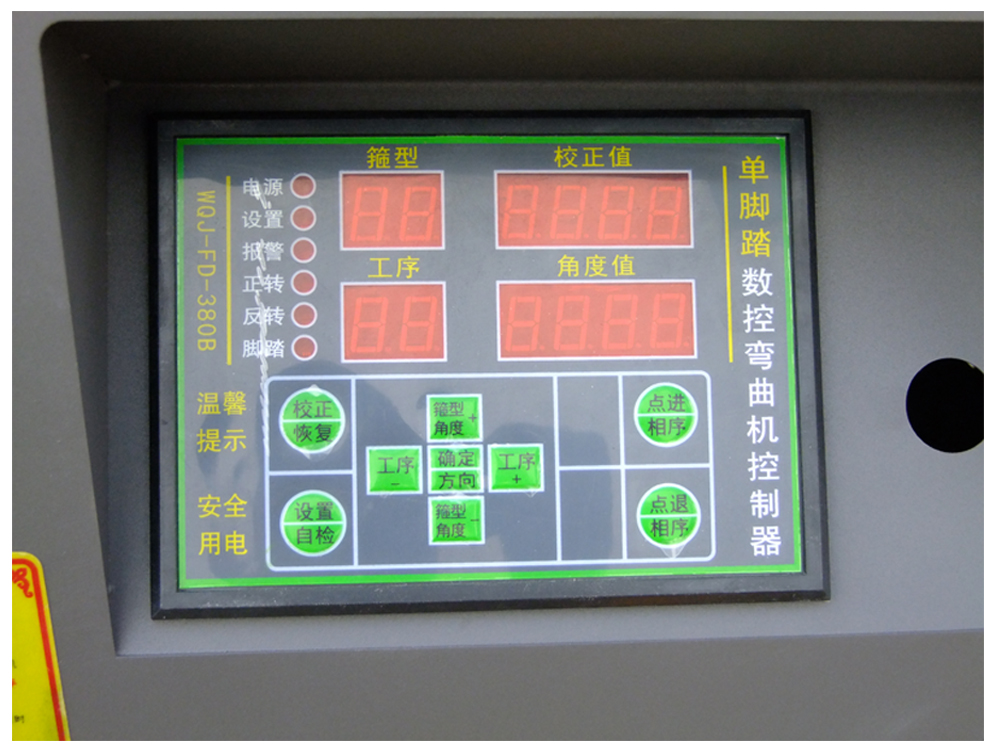 Technical parameter
| | | | | | |
| --- | --- | --- | --- | --- | --- |
| Model | GWH-24 | GWH-32 | GWH-40 | GWH-45 | GWH-50 |
| Rebar bending diameter (mm) rebar | 12-24 | 24-32 | 32-40 | 40-45 | 45-50 |
| Bending arc radius (mm) | 100 | 150 | 300 | 400 | 500 |
| Bending speed (m/min) | 20 | 20 | 20 | 20 | 20 |
| Motor model | Y100s-4 | Y112M-4 | Y112M-4 | Y112M-4 | Y132S-4 |
| Power (kw) | 3 | 4 | 4 | 4 | 5.5 |
| Speed (r/min) | 1440 | 1440 | 1440 | 1440 | 1440 |
| Voltage (v) | 380 | 380 | 380 | 380 | 380 |
| Dimensions (mm) | 860*600*700 | 960*760*800 | 1180*100*880 | 1180*1000*880 | 1180*1000*880 |
| Total machine weight (kg) | 360 | 430 | 600 | 630 | 680 |